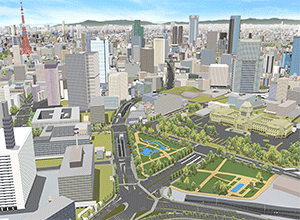 Using our proprietary Digital 3D Generator (D3DG) technology for creating high-quality, 3D digital maps, Walk eye Map offers realistic 3D digital maps from the perspective of pedestrians and drivers.
Because we do not create CG "pictures" but rather data in the form of a map, it enables coordination with 2D maps and various data.
Also, by using ZENRIN's 2D digital maps as a data source, it enables the provision of regional data and the simultaneous use of both rich attribute data and Point of Interest (POI) data.
Proprietary technology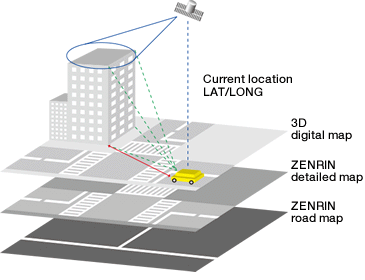 Method for gathering data
GEO Technical Laboratory gathers data (location & texture) using a special (Tiger Eye) vehicle equipped with our proprietary measuring device.
Realistic shape model
Intersection data with realistic forms and textures are recreated from pictures taken by the specialized vehicle, Tiger Eye.
Based on ZENRIN's 2D maps
By linking the attribute data to each building one by one, it can be applied in a broad range of areas, such as GIS. It is also linked to ZENRIN's street maps, enabling the data to be used in route searches and traffic information updates on navigation systems.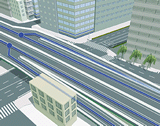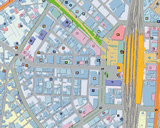 Elaborate and realistic expressiveness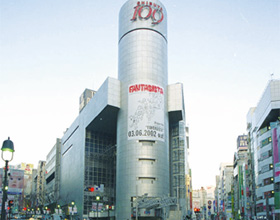 Because we use actual photo images, it allows for the creation of 3D digital maps with detailed and realistic representation. Users can see the design and texture of building's walls, or even see building entrances, parking lots, and road signs.
Our own data collection method: Tiger Eye
We have developed a unique survey vehicle (Tiger Eye), equipped with various sensors and a 360° camera. By driving through towns collecting and calculating data such as, image information on scenery and buildings, building shapes, LAT/LONG, and so on, a realistic 3D digital map is created from the perspective of pedestrians and drivers.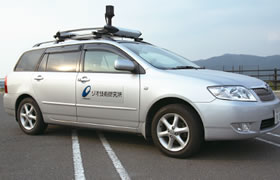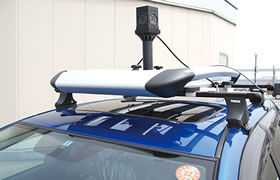 Compatible with most data formats
Data can be delivered in the "GEO exchange format" developed by our company, or other formats.
Available formats
?GEO exchange format
?CG application format (3ds Max, etc.)
*For 3ds Max, a conversion plug-in is provided free of charge; for other data formats, please contact us.
Available media
・CD-ROM
・DVD
・Portable HDD
Coverage area
Tokyo (23 wards), Osaka (all areas), and centers of ordinance-designated cities nationwide (19 cities):
Sapporo, Sendai, Saitama, Chiba, Tokyo, Yokohama, Kawasaki, Sagamihara, Niigata, Shizuoka, Hamamatsu, Nagoya, Kyoto, Osaka, Sakai, Kobe, Okayama, Hiroshima, Kitakyushu, Fukuoka, and Kumamoto.
* Updates are done annually.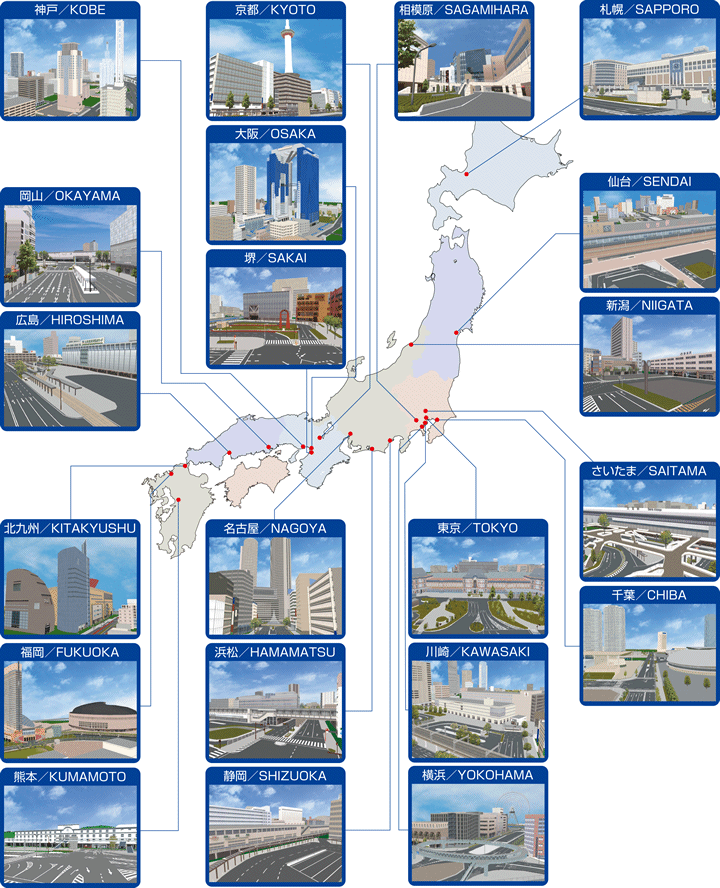 Components of Walk eye Map
Regional mapping section
Allows the provision of regional data through a pseudo-model centered on software processing and using ZENRIN's 2D map information.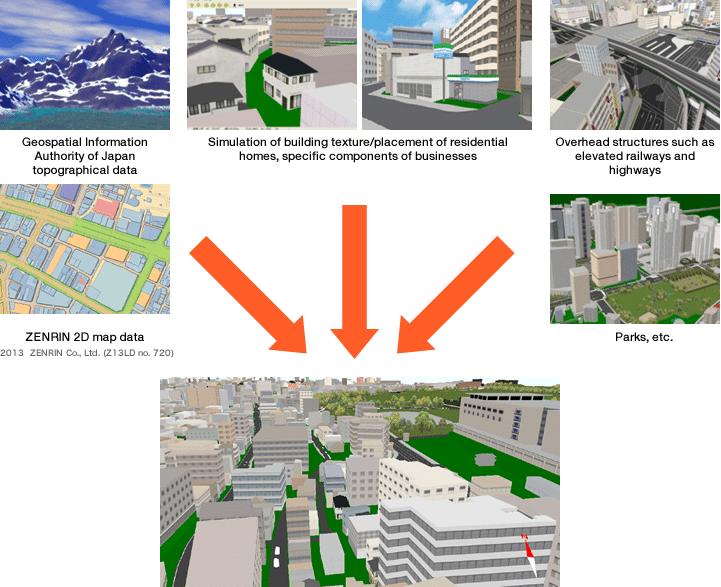 Realistic intersection data
Our company created a unique survey vehicle called "Tiger Eye" that our company developed to collect image data (scenery, buildings), building shape data, and positional data (latitude/longitude).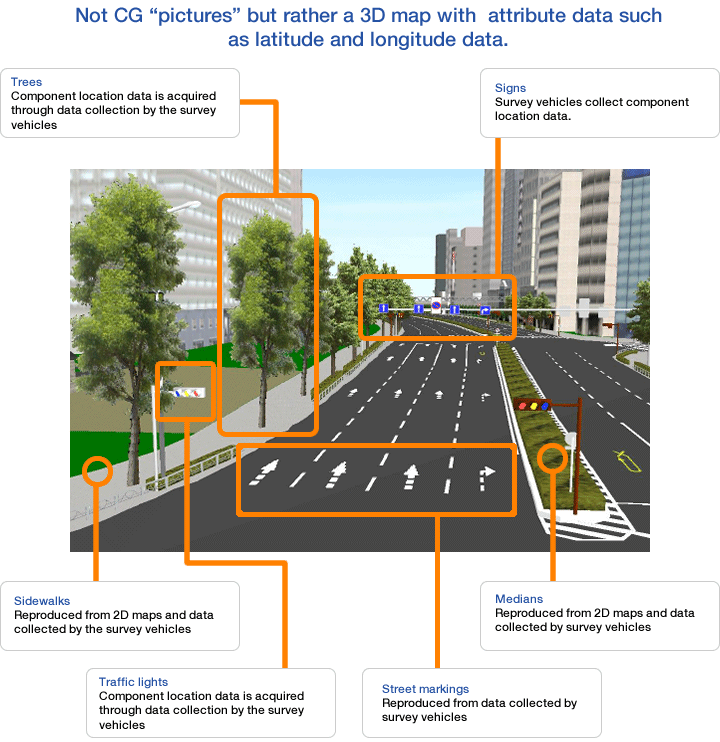 Examples of applications
Possible applications include various types of GIS such as city planning, landscaping, construction simulations, and car navigation: 3D intersections, magnified images of junctions, etc.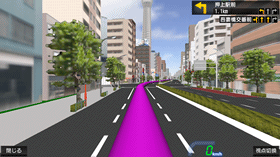 Car navigation
More realistic guidance is possible by displaying images from the viewpoint of drivers and pedestrians.
(Source: NaviQuest)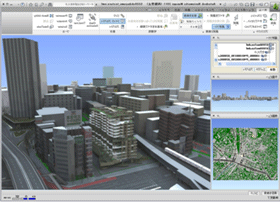 Landscape/architectural simulation
Can be used in various GIS applications, such as city planning.
(Source: Informatix)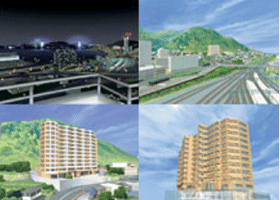 Real Estate related
Can be used for apartment design, view simulation, and directions.